Alison Milan is a Policy Analyst with Natural Resources Canada. She graduated in 2014 with an Honours Bachelor of Arts in Geography, then graduated in 2018 with a Master of Science in Geography.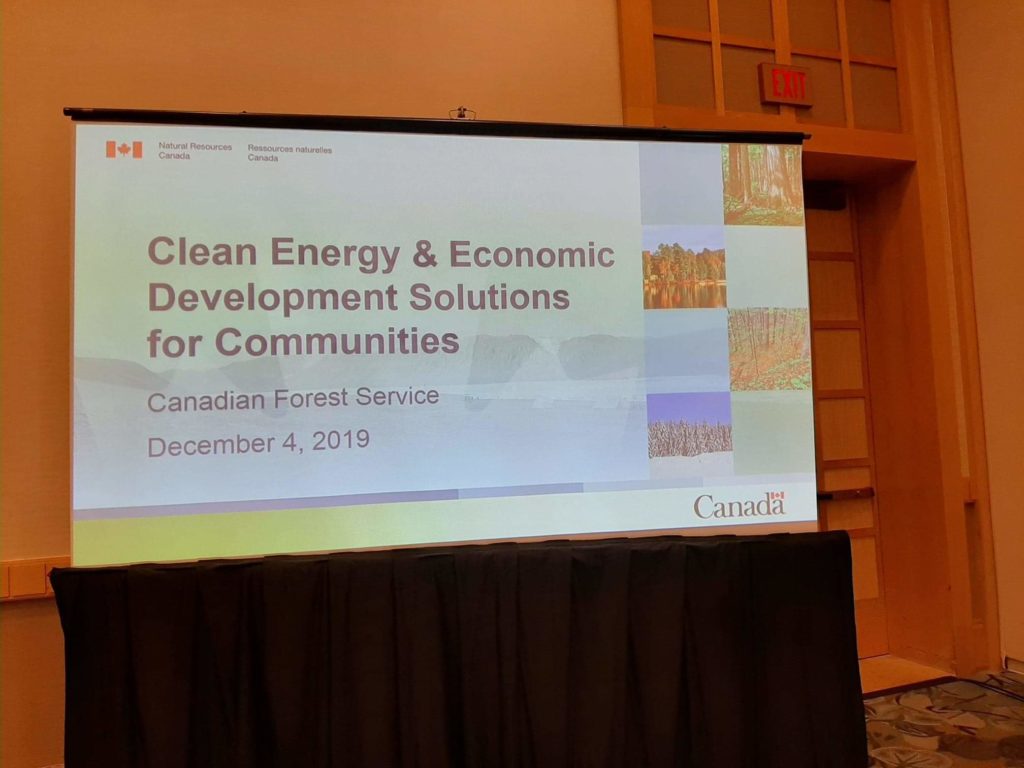 What does your work life look like as a Policy Analyst?
Policy allows me to dabble in all sorts of things. One day I have to read up on Indigenous Forestry, the next day I advise senior management on innovative mining techniques, the day after that I am asked to summarize the social impacts of natural resource development in a given remote community—no two days are the same.
Tell us your work journey after the degree: what went well? What was challenging?
While completing my Geography BA concurrently with my Bachelor of Education, my goal was a career as a high school Geography and Social Science teacher. I worked in childcare for a year while applying to school boards for occasional teaching, as well as to conservation authorities and engineering firms for field or data technician jobs. The teaching market was very competitive, and without a BSc I did not fare well with more technical jobs. After a year of being unsuccessful in obtaining either type of job, I decided to return to York University for a Masters degree in Geography, but this time, in the sciences. It was this degree that secured me a job in Science Policy with Natural Resources Canada.
How did you use what you learned? When did you feel like "I wish that they had taught me about this in university!"
Having done both critical human geography and physical geography courses during my undergraduate, I felt that I got a very well rounded education that afforded me soft skills beyond that of other peers studying at other schools or in other programs. In my work in Science Policy, I use many of the critical thinking, writing, and research skills I learned from Human Geography while also applying the science and technical literacy I gained from Physical Geography.
I wish that I had been exposed to more jobs in Geography. There is so much that one can do with an education in Geography, but that is hard to see when you are only exposed to those in the midst of completing that degree.
Thinking back to when you were in high school, what made you want to get into this? How does what you are doing match, and differ, from what you thought?
I was fortunate to have the chance to take four Geography courses during my four years of high school. I had a fantastic Geography teacher, Kendall Brownlee, and it is because of him that saw myself as a Geography teacher down the line. But this teacher exposed me to the fact that the study of Geography spanned almost anything and everything. I knew that in my post-secondary studies and career after that, I wanted to have that same day-to-day variety and exposure to different topics and challenges, and I knew I could find that in something related to Geography.
While I always thought that I would teach, the challenge of having to quickly get myself up to speed on a broad range of topics situated in different locations across Canada feels similar to the Geography I was drawn to in high school and beyond.
Any other advice for people thinking of an undergrad environmental degree?
The world needs more people with geography literacy, people who understand the complex social, cultural, economic, and environmental systems that we live in. From a career perspective, a think a degree in the field prepares you for a range of work, a sort of choose-your-own-adventure: there is no specific "Geography" job unlike teaching, law, or something like that. Geography opens doors and opens your eyes in a valuable way.