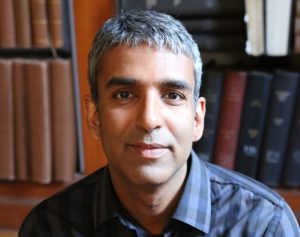 This is the site of Justin Podur, Professor at York University's Faculty of Environmental and Urban Change.
I have taken advantage of York University's interdisciplinary focus - if you are interested in working with us in any of these areas, get in touch!
Mapping Land Theft 
After five years of work by three hard-working students, we have an animated map of the expansion of Crown lands over time (which I believe can crudely be called Mapping Land Theft). We used Canadian government documents to make it. The project has expanded and continues to grow and is now housed here: mappinglandtheft.ca
International Conflicts
My politics research is on international conflicts. Most recent book:
Extraordinary Threat: The US Empire, the Media, and 20 Years of Coup Attempts in Venezuela (co-authored with Joe Emersberger). Monthly Review Press, 2021.
See the Books section for books and book chapters, and the Lecture Series section for videos.
Landscape Ecology
My current research is on the ecology of urban wildlife. The big question is, what if we understood the city as an ecosystem? It is, after all, habitat to an extraordinary array of species, many of whom show behaviours in the city that they don't show in other habitats. How can we begin to understand the ecology of the city? What kinds of data can we use?
In the past, I have worked on ecological modeling, specifically of forest fires and climate change.
If you are interested in applying methods of spatial data analysis to problems in conservation or urban wildlife ecology, get in touch!
Fictions
Some things can best be said in fiction.
A short story Under the Mountain (August 28, 2019, Queen Mob's Teahouse) is about the Indian Occupation of Kashmir.
My thriller novel, Siegebreakers (Roseway 2019), is about a group of heroes breaking the siege on Gaza.
What can you do with an environmental degree? See my blog about environmental careers.